Trip to Bear Mountain State Park
These are photos of some of my favorite places on one of my favorite rides. Cross the Hudson on the George Washington Bridge, go up the Palisades Parkway to the State Line Lookout (on the border between New Jersey and New York). Admire the view and have a cup of cofee. Continue to exit 10 - visit the Russian Cemetary at Novo Divyeyevo to say hello to my friends Alex and Yuri who are buried there. Return to the Palisaides Parkway until Bear Mountain State Park - take the 7 Lakes Drive through the park, where the speed limit is regretably 30mph, watch the fall fishermen, wave to a couple of late-season motorcyclists, say "hi" to the geese. Back to Manhattan, see sunset. Good day.
View from the Palisades of New Jersey, looking back towards Manhattan (1,2) and Hell Gate (3)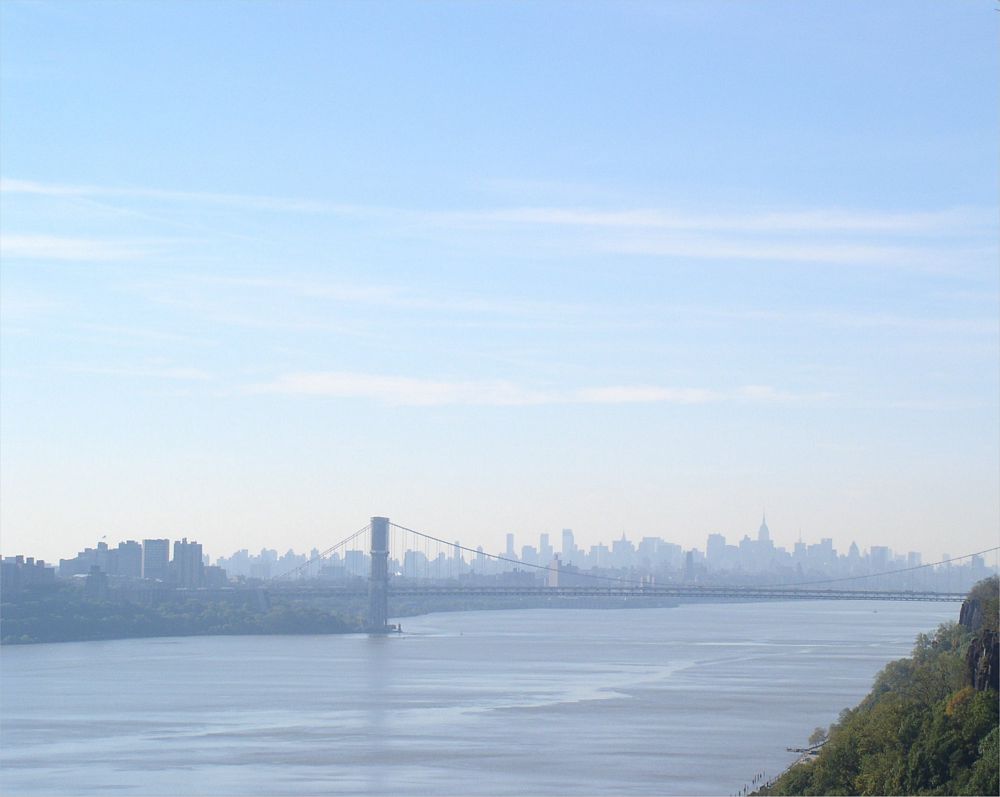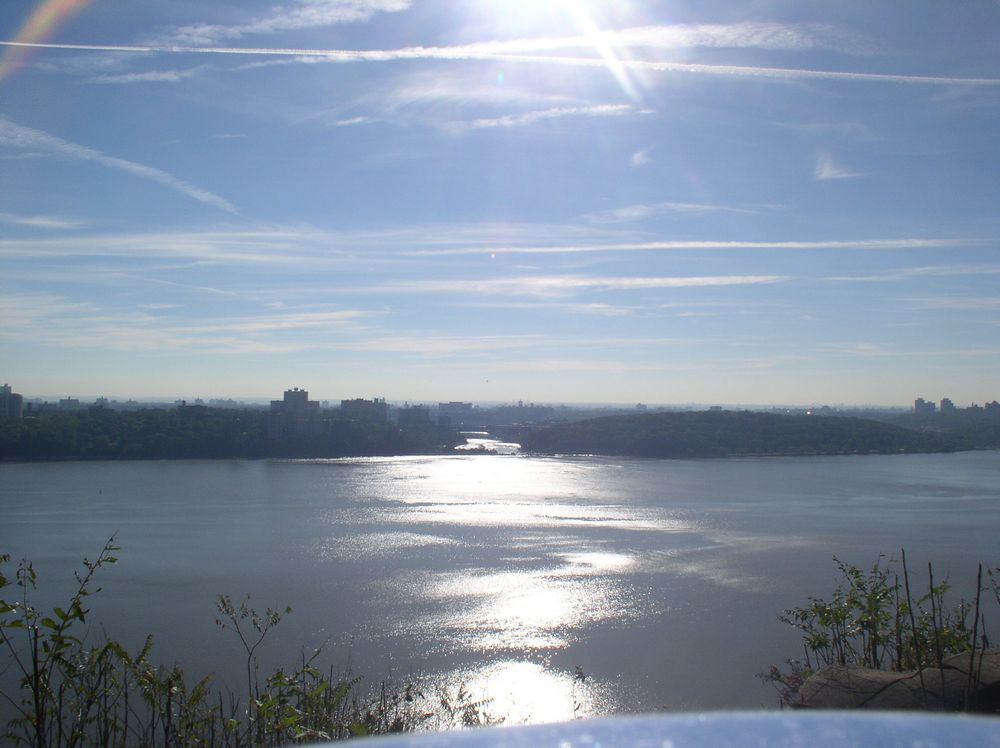 Russian Cemetary at Novo Divyeyevo - a walk through history and a meeting with absent friends.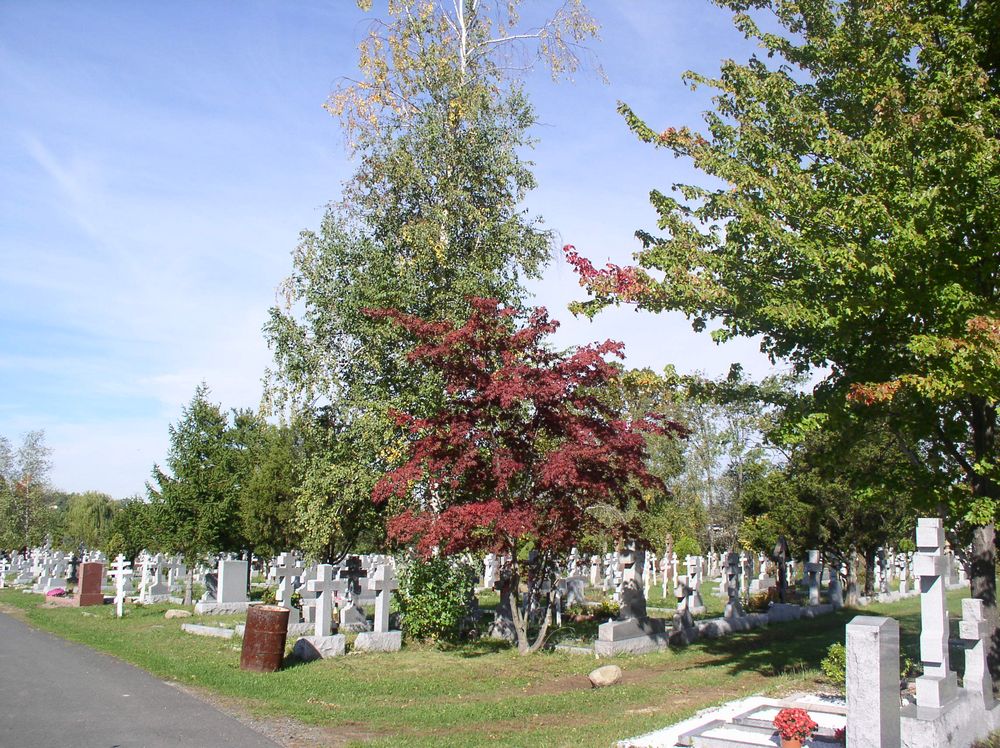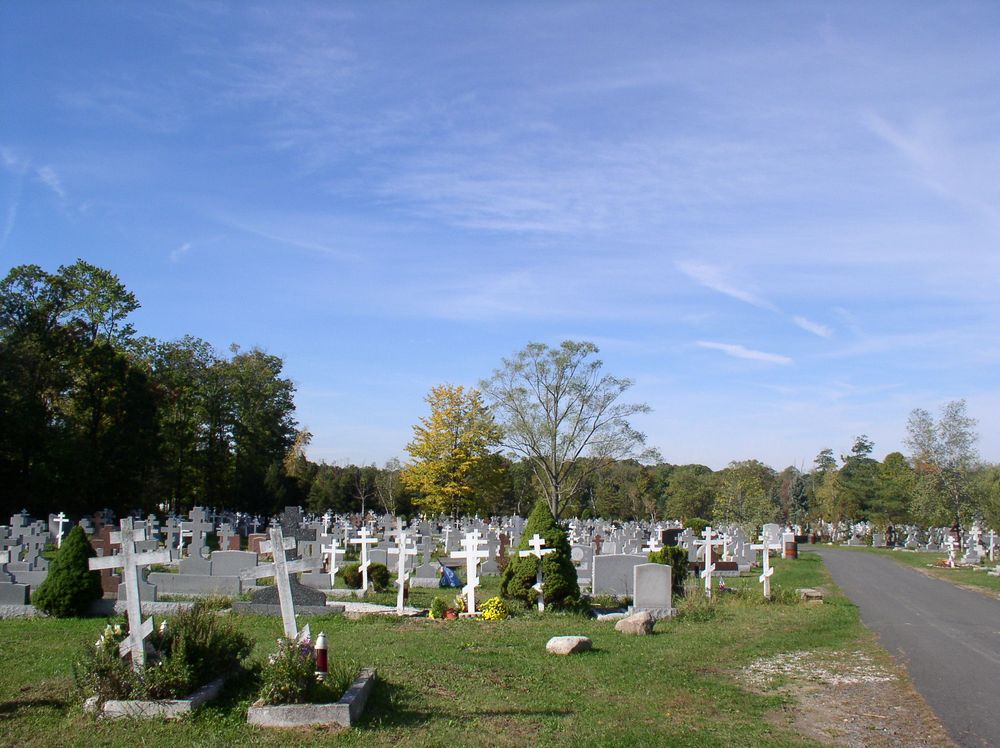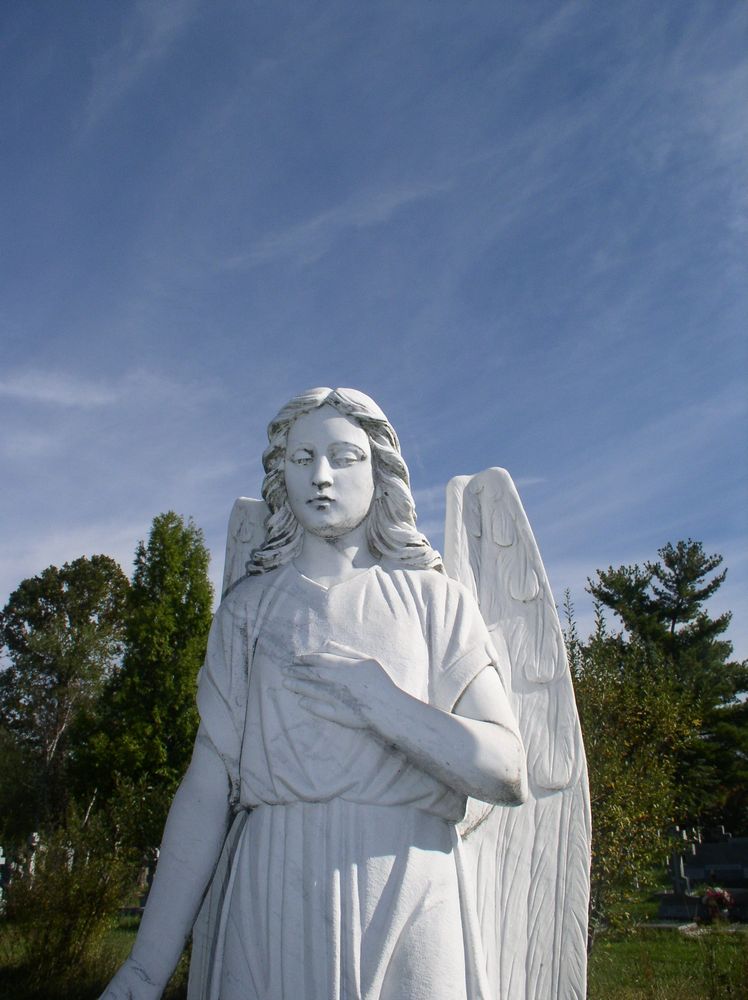 In memory of the Cadets of Military Schools in Russia, Yugoslavia, France, Germany.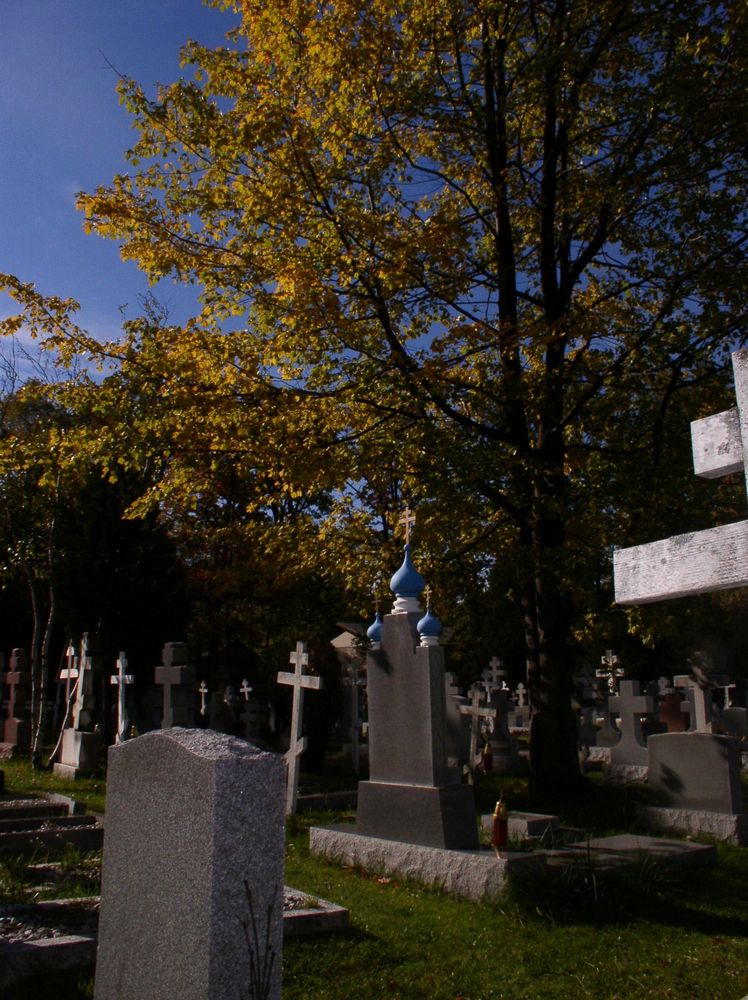 Vlasov Memorial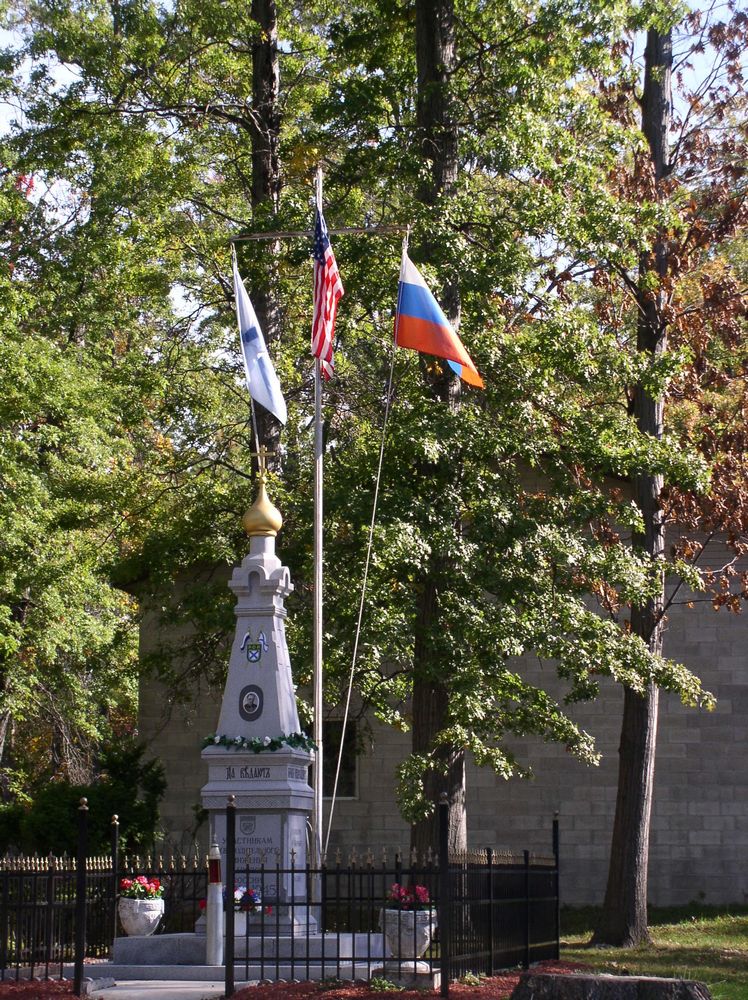 7 Lakes Drive in Bear Mountain - leaves just starting to turn color.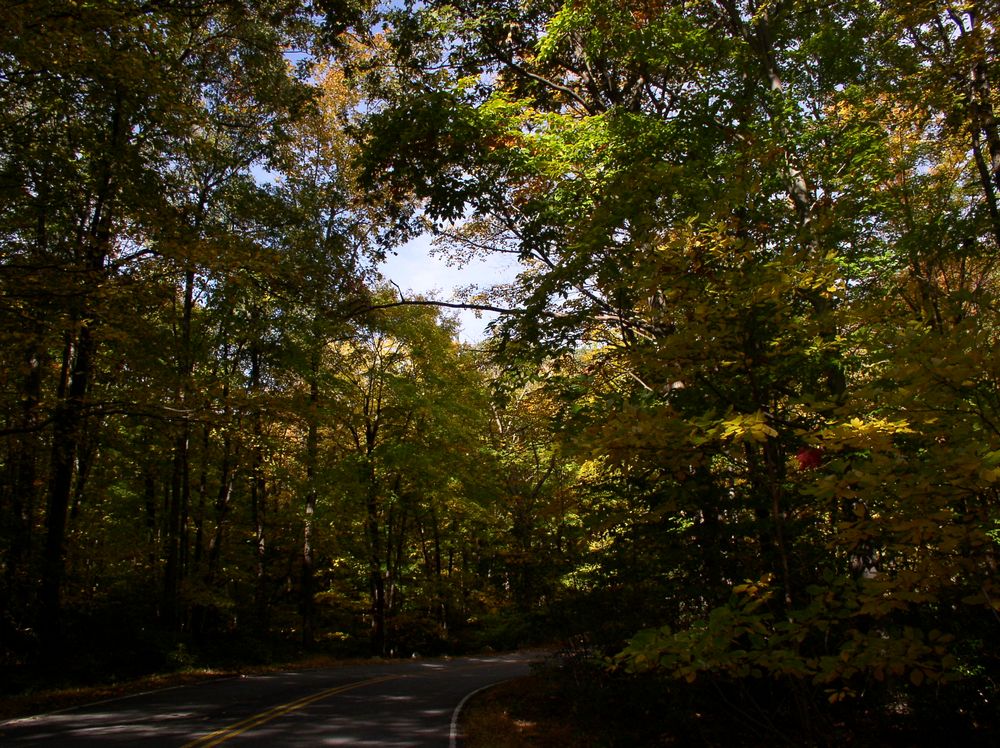 An open clearing - early fall in the Appalachian mountains.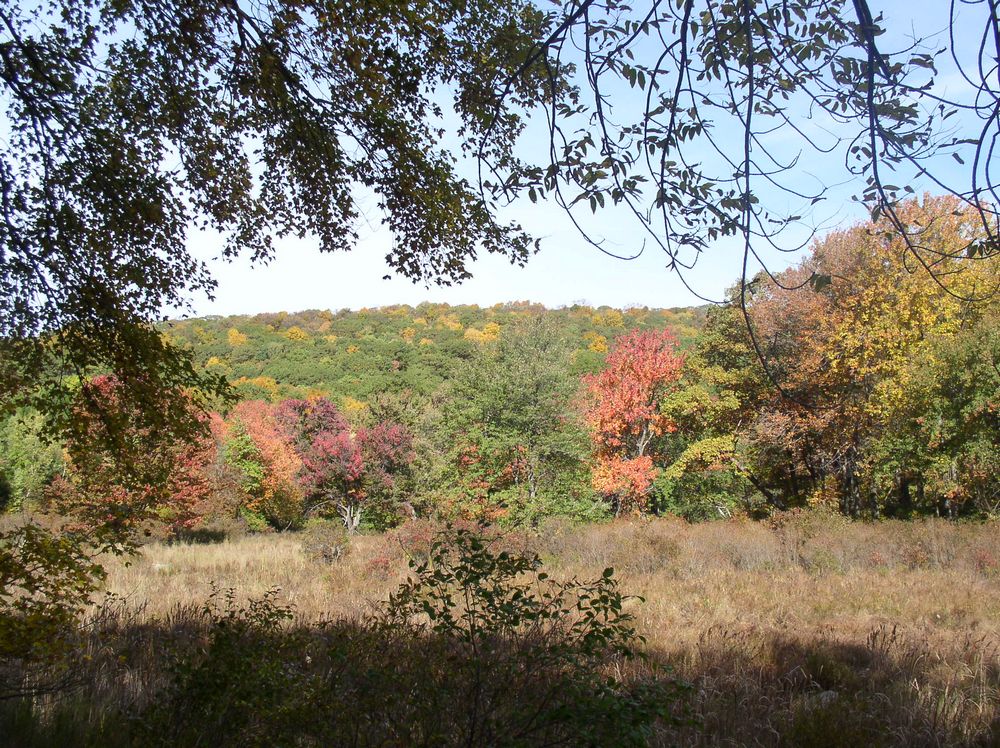 Lake Sebago - biggest of the 7 Lakes.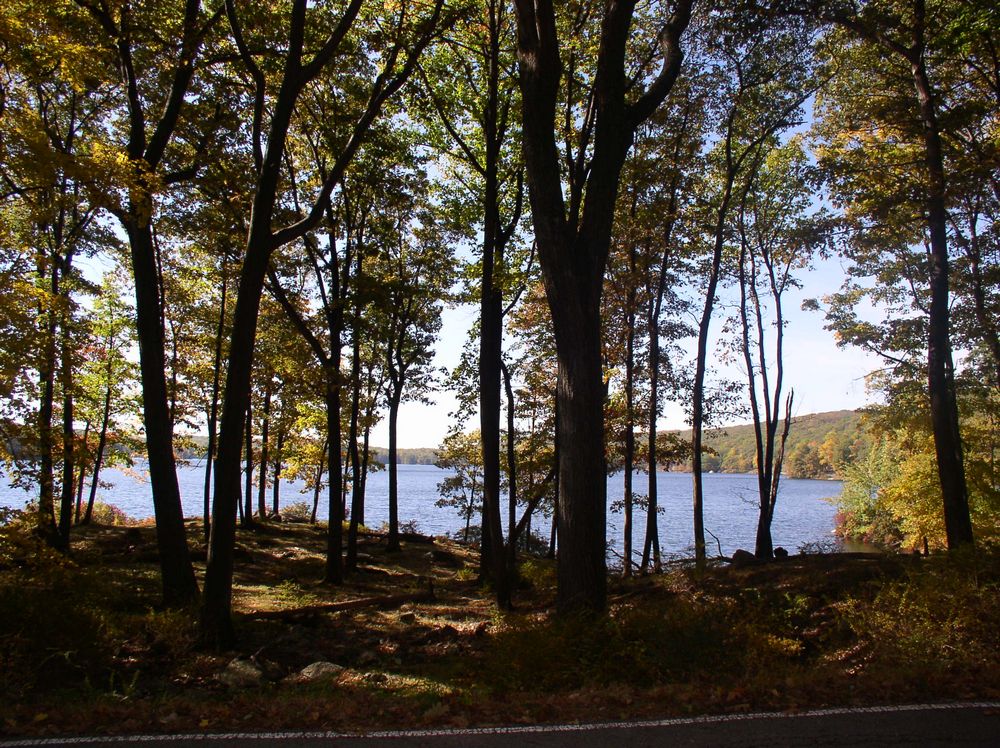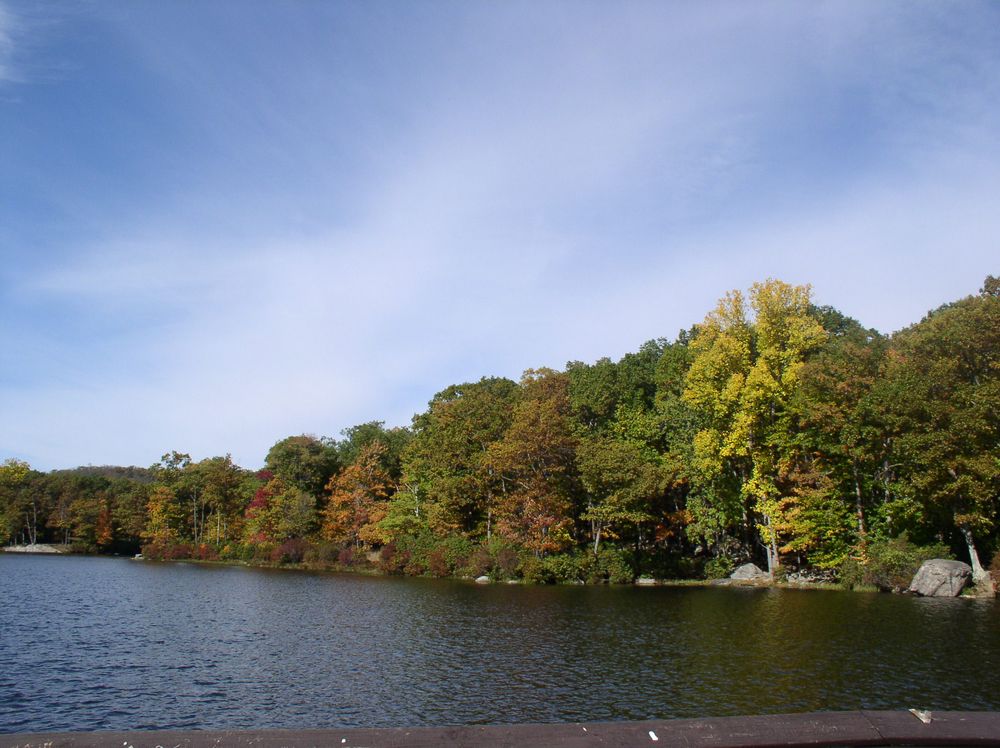 This is the road accross a dam between two of the 7 lakes.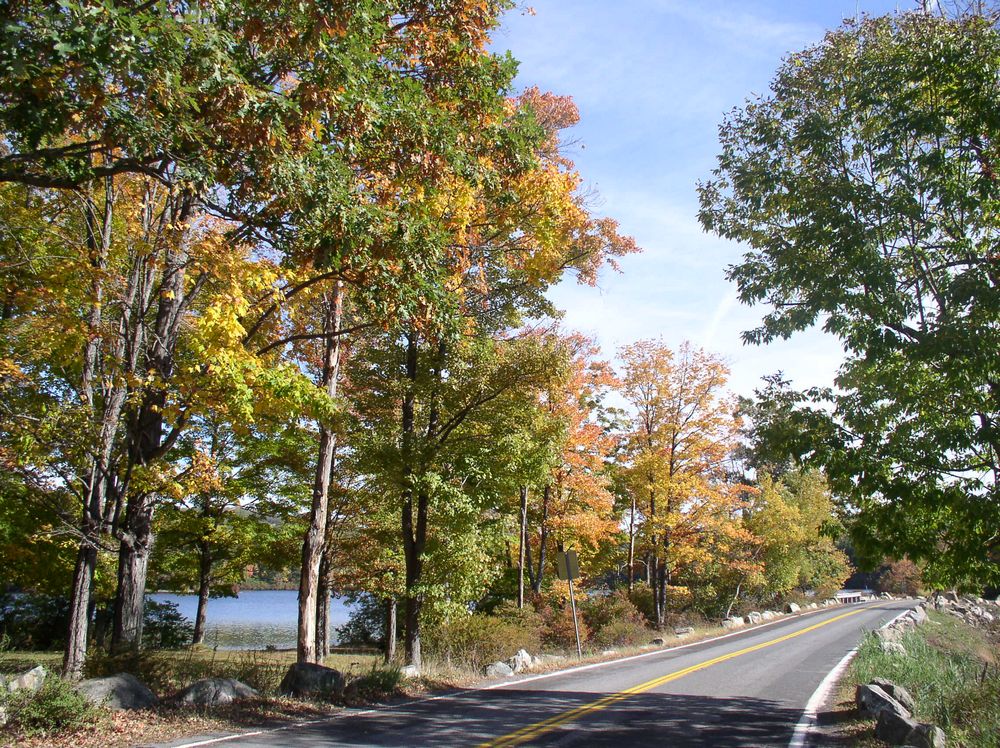 These are the geese who own the place.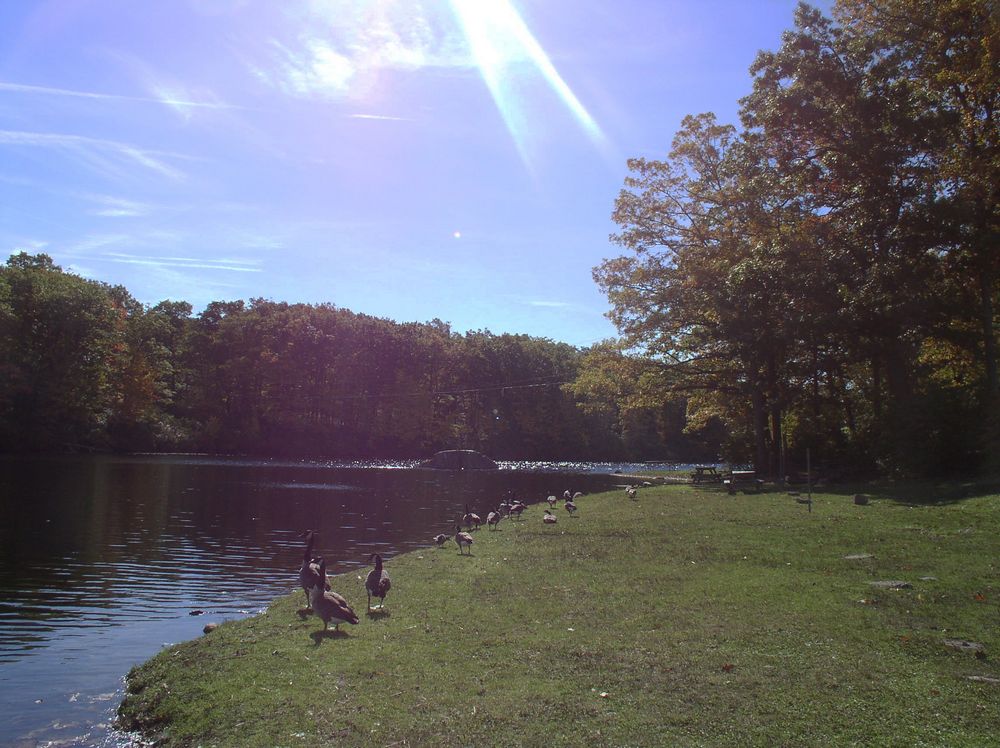 Tired Kaban........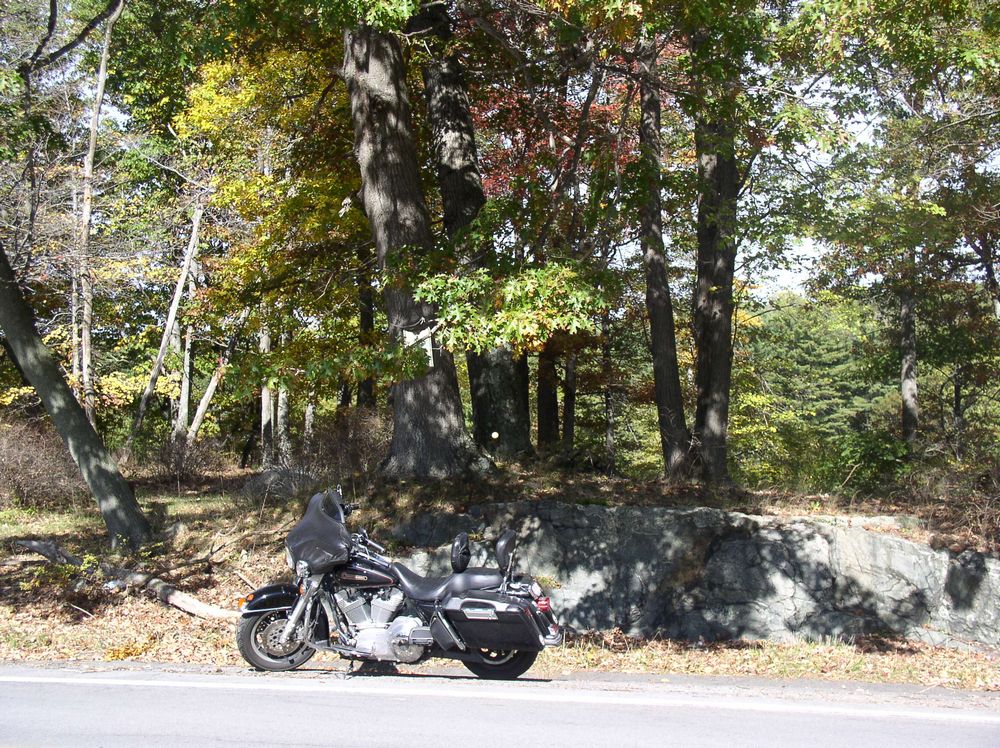 The road home....

And the end of the day from our window